Orlando Scandrick: Baker Mayfield Is a 'Joke' Who's Done 'Nothing'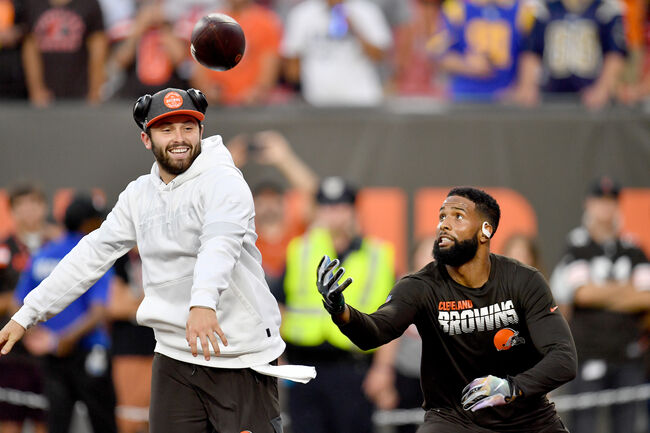 NFL cornerback, Orlando Scandrick, sat down on The Herd with Colin Cowherd to talk in-depth about several major stories surrounding the NFL. Colin Cowherd approached the topic of Odell Beckham Jr., who, according to reports, has been voicing to players around the league his frustration with the Cleveland Browns and advising other teams to 'come and get him.'
Scandrick comes to the defense of Beckham and believes he's trying to make the best of a bad situation in Cleveland. Cowherd then asked Scandrick his thoughts on Baker Mayfield calling out the medical staff. Scandrick let it be known that in his opinion, Mayfield is 'like a joke.'
"That's Baker. He calls out Myles Garrett, who's one of the best players on their team after he hits the guy (Mason Rudolph) with a helmet when he could have taken the high road and just said, 'That's an unfortunate situation. We support Myles; it was unfortunate for Mason' and then just moved on, but instead, he always puts himself in the middle."
Scandrick continues, "And Baker is like a Joke, man. This guy has so much confidence and arrogance to have done nothing." Cowherd asks, "You think that's how players see him in the league?" Scandrick responds, "I don't know how players see him, but at the rate that he's going, I don't see how Baker is gonna play 8, 9, 10 years. He's an interception machine, he doesn't do anything but rub people the wrong way, and once the investment begins to become more than the return, then what happens?"
Listen to the full conversation below:

The Herd with Colin Cowherd
Want to know more about The Herd with Colin Cowherd? Get their official bio, social pages & articles on FOX Sports Radio!
Read more